2020
Hyundai

IONIQ

Hybrid
Starting from
$ 25,399
Listed Price does not include HST and Licensing
2020 IONIQ Hybrid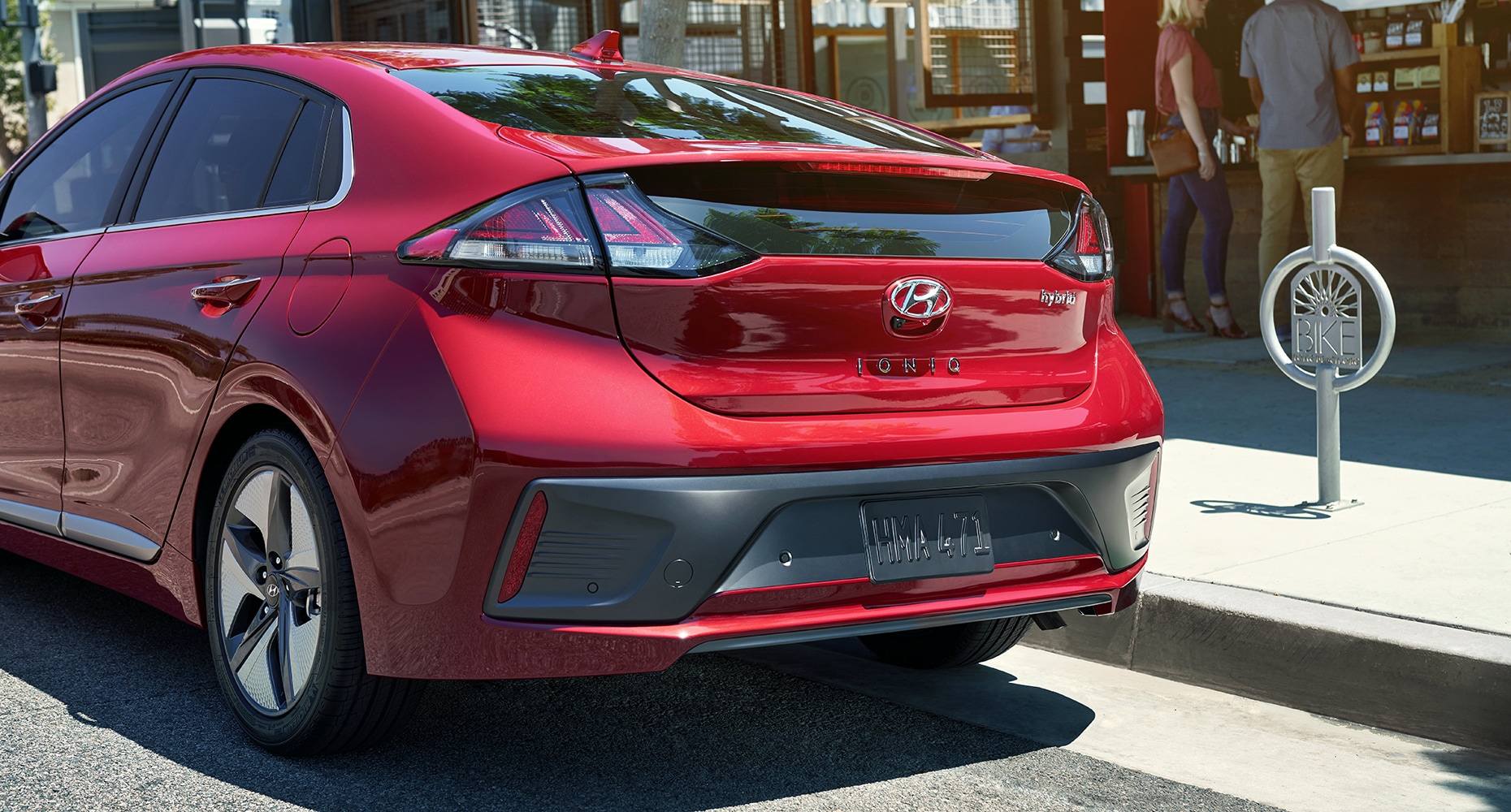 Canada's most fuel efficient car. The new IONIQ hybrid.
Enjoy the fuel economy you want from a hybrid with a driving experience that's more engaging than you thought possible. Travel over 1,000 kilometres on a single tank of gas with Canada's most fuel efficient car‡ – the new 2020 IONIQ.
A bit about us.
With Hyundai, you really can have it all. Our company believes in pushing the boundaries and challenging conventional thinking. Our very name, "Hyundai", stands for modernity in the Korean language and it is this one word that helps represent everything we stand for. We don't approach vehicle development in a traditional way. Our company is structured differently. We think differently. We find the modern way. It's our mission to offer top quality, feature-rich vehicles at an affordable price. We offer elite quality through meticulous design and painstaking craftsmanship. Our three design centres in Korea, the U.S. and Europe compete against each other to bring you cutting-edge designs — designs that not only look stunning but are also aerodynamic and fuel efficient. We are the only global automaker to manufacture our own Advanced High-Strength Steel because, simply put, we just weren't satisfied with what was available. We test our vehicles in areas like the Arctic, our proving grounds in the Mojave Desert and on Germany's world-famous Nürburgring circuit to deliver the durability and reliability you demand. And not only do we package our vehicles with advanced safety and technology, we back all our vehicles with one of the best automotive warranties in the industry. This means you really can have it all, quality and value together.
Experience the future of mobility in your daily life.
Our leadership in the new era of zero-emissions mobility is being realized through our dedicated development of innovative technologies that are continually raising the industry standards for fuel efficiency. As the world's first vehicle to be offered in three electrified powertrains — hybrid, electric and plug-in hybrid — the 2020 IONIQ features new design, connectivity and safety technologies that further elevate your driving experience.
The power of choice.
It's easy to decide which IONIQ best complements your lifestyle; it just depends on how often you drive and your driving style. Whichever you choose, with IONIQ you get an extremely engaging driving experience, plus an efficient commuter vehicle. Thanks to the innovative packaging of the battery, located low in the purposebuilt chassis, we are able to mount the battery under the rear seats. This gives the IONIQ an exceptionally low centre of gravity that greatly enhances agility and helps make the IONIQ so much fun to drive.